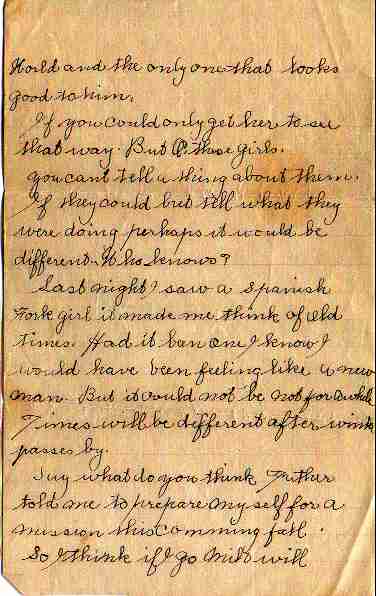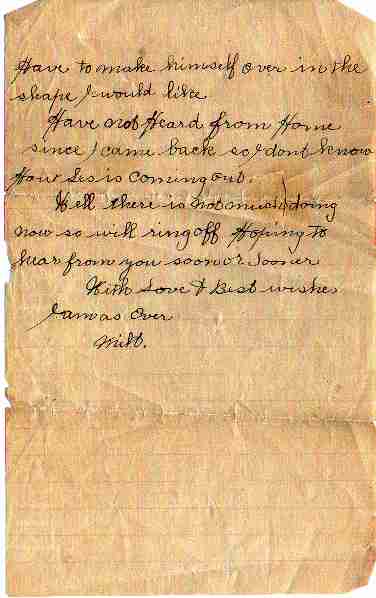 World and the only one that looks

good to him.

  If you could only get her to see

that way.  But O those girls.

  You cant tell a thing about them.

  If they could but tell what they

were doing perhaps it would be

different.  Who knows?

  Last night I saw a Spanish

Fork girl it made me think of old

times.  Had it been one I know I

would have been feeling like a new

man.  But it could not be not for a while.

  Times will be different after wink

passes by.

  Say what do you think mother

told me to prepare myself for a

mission this comming fall.

  So I think if I go Milt will

Have to make himself over in the

shape I would like.

  Have not Heard from Home

since I came back so I dont know

How Sis is coming out.

  Well there is not much doing

now so will ring off.  Hoping to

hear from you soon or sooner.

       With Love & Best wishes

Same as Ever

         Milt.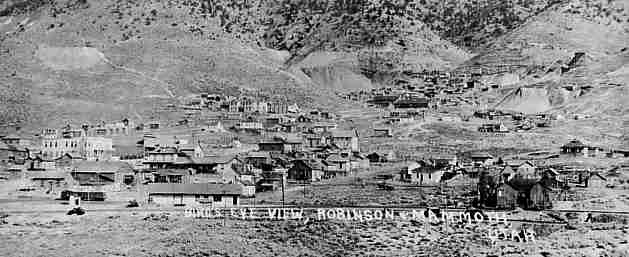 Here is a view of Robinson in the foreground, and Mammoth in the background.  These mining camps were located southwest of Eureka in Juab County, Utah.

   It is unfortunate that this letter has no first page, since we would know where it was written and when; we've also lost a third of it's content.  From the context it's plain that Milt and Maggie have not yet married.  It is likely he wrote it from the boarding house at Robinson, probably early Spring, 1911.